"The Notorious" Conor McGregor's daily routine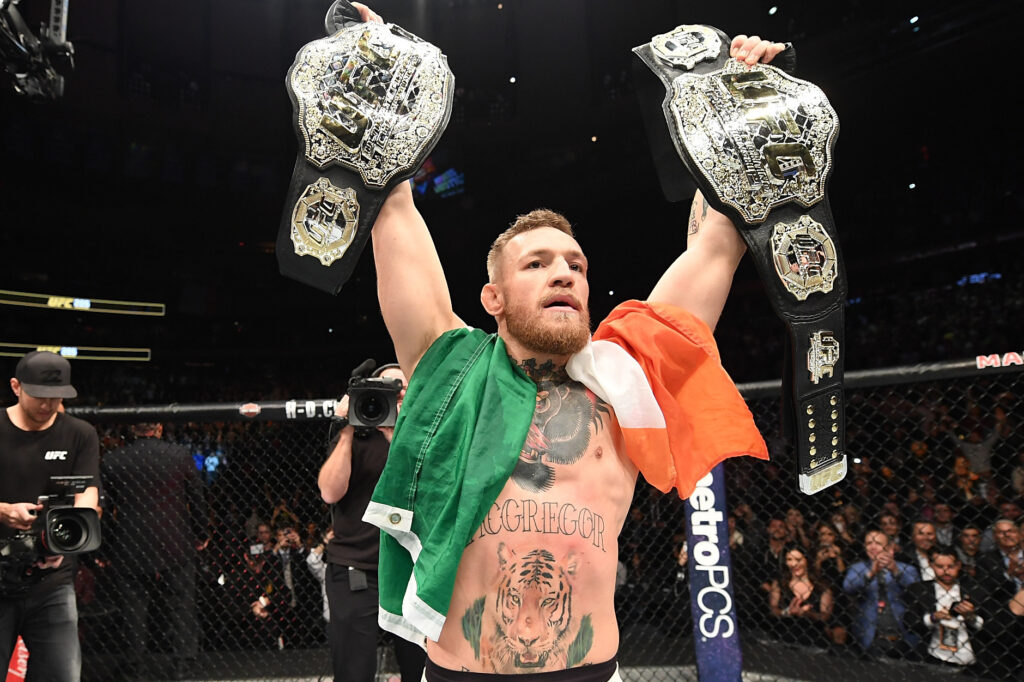 Who is Conor McGregor
Conor McGregor, one of the greatest MMA (Mixed Martial Arts) fighters of all time, McGregor has achieved notoriety for his knockout punches.
He has not been as fortunate in the fight game recently having lost twice to Dustin Poirier, but he has nevertheless been one of the most renowned MMA fighters.
Some may call McGregor one of the greatest showmen in UFC history being known worldwide mostly because of the "Money fight" against Floyd Mayweather Jr.
McGregor's net worth is such that he is listed on the Forbes richest athletes list. He is also a renowned mixed-martial artist, father, and entrepreneur. As a result, one would believe that his life is pretty hectic.
Here is an inside look at a normal day in McGregor's life.
Mornings with Conor McGregor
McGregor is an early riser like many athletes. He consumes a big glass of cold water, like many athletes, when he gets out of his bed. After he has consumed his water and slept off his eyes, he gets ready for breakfast.
Following personal necessities, McGregor prepares breakfast. It is pretty much as you would expect from an MMA athlete. They usually have a balanced diet, including high protein, low carbohydrates, lots of fruits and vegetables, and water.
McGregor eats healthily most of the time, except for when he eats out. For example, he might have fresh eggs, bananas, and leafy greens for breakfast.
Afternoon
McGregor doesn't follow a strict training routine during the afternoon, preferring a more spontaneous, freewheeling approach.
Other mixed martial artists have made their aversion clear to sticking to a strict workout routine.
Similar to Floyd Mayweather, Conor likes to do what he wants when he wants so if he feels like working out he will and if he doesn't he won't.
Evening
McGregor generally eats well-balanced, healthy meals. For dinner, he might choose a low-fat organic steak, salmon, or chicken, accompanied by fresh vegetables.
Conor is a family person so, he likes to spend a lot of time with his family and will also occasionally get together with his friends.
Night
Since Conor does what he does when he wants he doesn't have a set bedtime. But he will get to bed at a reasonable time and of course a protein shake before bed.
Thanks for reading please leave a comment below to stay informed, don't be afraid and share with others and help us build our network by following other blogs like this!