"Iron Mike" Tyson's Daily Champion Routine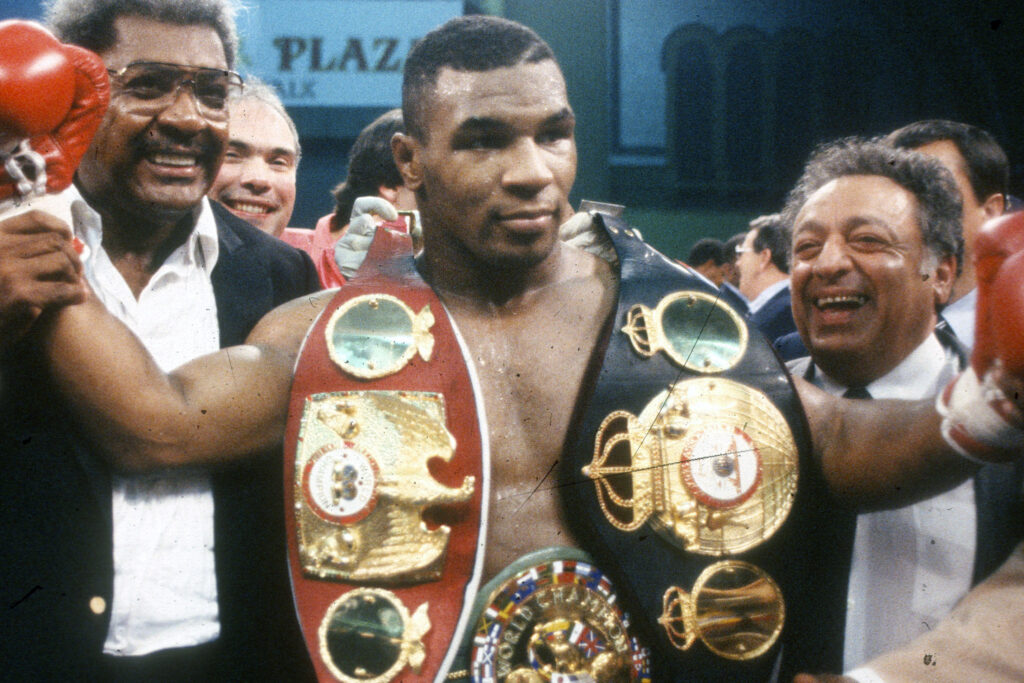 Who is Mike Tyson?
Mike Tyson, known as "Kid Dynamite", "The Baddest Man on the Planet" and "Iron Mike".
Tyson is one of the greatest heavyweight boxers of all time and one of the hardest hitters in the boxing world.
The Prime years of Iron Mike was back in 1985 – 1990. In his first year of professional boxing he had 19 matches having 12 knockouts in the first round and won the other 7.
As can be seen above Mike was the first to simultaneously hold the WBA, WBC and IBF championship titles.
Here is a look at Mike's daily routine in his prime years.
Mornings with Mike Tyson
Iron Mike wakes up at around 4 am.
Goes for a run at 4:30 am and comes back at 6 am and takes a quick nap.
After a morning nap, Mike wakes up at around 10:30 am and have breakfast.
Afternoon
In the afternoon, Mike would head directlly to the boxing gym where he woud spend most of his time.
Mike spends most of his time sparring, heavy bag, speed bag and jumping rope.
Iron Mike would have lunch at 2 pm which would consist of carbs, protein, veggies and water.
Evening
Tyson trained like a champion and would spend upto 55 hours a week in the gym.
Those 55 hours included upto 200 rounds a day of sparring.
In the evening, he would train even more trying to master his techniques.
At around 7:30 pm he would have dinner.
He would finish off training with a 30 minute stationary bike session then watch TV.
Night
Mike liked to get in a good 6 hour rest so he would normally go to bed at around 9:30 pm.
Thanks please leave a comment below to stay informed, don't be afraid and share with others and help us build our network by following other blogs like this!