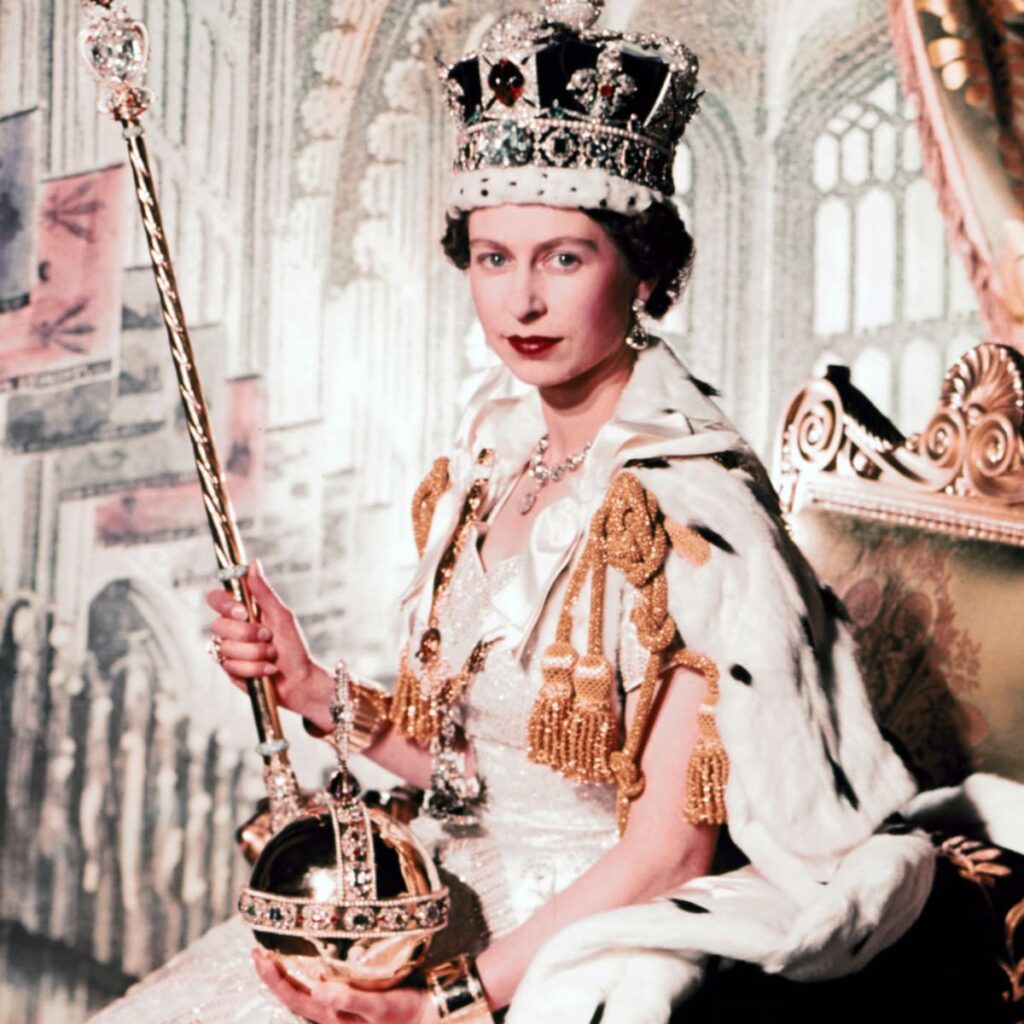 Interesting facts about the Queen of England
Queen Elizabeth took the crown when she was only 25 years old which was back in 1952.
She has then been the queen until now making her reign for over 70 years.
Having 96 years old you will definitely see people come and go. Here are a couple of facts about how many world leaders she has outlived.
13 British prime ministers, 13 US Presidents, and 10 Soviet/Russian Leaders.
How has she lived so long? Here is the Queen's Daily Routine.
Mornings with Queen Elizabeth II
Queen Elizabeth wakes up at around 7:30 am. She likes to stay in bed a watch the News to stay up to date on what's going on around her.
She then takes a bath that is made by her personal assistant, Angela Kelly. Angela makes sure the bath is not too hot nor too cold, for this she uses a thermometer.
After her morning bath, The Queen will get dressed Angela and three royal dressers help her get into her clothes in a dressing room.
While getting dressed by her assistants, her maids bring her a pot of Earl Grey tea and cold milk with no sugar.
At around 8:30 she will go to the dining room for breakfast which consists of pastries and baked goods, fruits, toast, and coffee. After breakfast, she will hang around the balcony and listen to the Royal Court play the bagpipes which is her favorite instrument.
After breakfast and enjoying the bagpipes she begins her day. The Queen will start working and doing paperwork while her press secretary debriefs her on global events.
After doing some paperwork, she will then give a ten-minute audience to outgoing or incoming foreign dignitaries at the Audience Room of the Palace.
Afternoon
After her morning diligence, Queen Elizabeth will go to lunch at around 1:30 pm.
Similar to her breakfast The Queen has a light lunch, she will occasionally have lunch with her children but if they're not around she will enjoy her lunch alone.
Once lunch is done her Royal Chefs will present a menu for the whole week which needs the Queen's approval. The menu is written in French, just like every chef has since the reign of Queen Victoria.
After lunch, is her favorite time of the day because she likes to take a walk in the palace gardens either alone or with whoever she had lunch with.
As soon as the walk is over the Queen will rest for half an hour and read the Racing Post. This is a newspaper about horse racing, she even has her very own racehorse. She will finish everything by 4:30 pm and have tea at 5 pm.
Tea will include sandwiches with no crust and cut into four slices.
After her tea break, Queen Elizabeth will return to the office and wrap up her work and get ready for dinner at around 8 pm.
Evening
For dinner, the Queen will remain in her private quarters. After dinner, she will watch TV for a couple of hours or read in the room next to her office.
Evenings are mostly spent checking on correspondence from the Commonwealth and UK.
Night
The Queen will go to bed at around 11 pm, and she enjoys reading just before going to bed.
Thanks please leave a comment below to stay informed, don't be afraid and share with others and help us build our network by following other blogs like this!